KINTONE IS A SPEAKER AND EXHIBITOR SPONSOR AT CLOUD EXPO 2016
June 7-9, 2016 | Javits Center, New York City
(Please note: This event has passed. We do not have VIP tickets for 2017.)
Here's how you can connect with kintone at Cloud Expo:
Cloud-based NCLC (No-code/low code) application builder platforms empower everyone in the organization to quickly build applications and executable processes that broaden access, deepen collaboration, and enhance transparency for all team members.
Line of business owners (LOBO) and operations managers know best their part of the business and their processes. IT departments are beginning to leverage NCLC platforms to empower and enable LOBOs to lead the innovation, transform the organization, and build the infrastructure for lasting productivity and agility.

Learn how IT and LOBOs are working together with NCLCs in organizations today.
Speaker Bio:

Dave Landa is chief operating officer of kintone. Dave has been on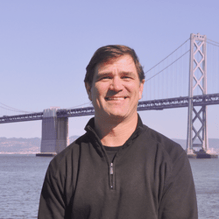 the forefront of the Cloud revolution driving strategic business development on the executive teams of multiple leading Software as a Services (SaaS) application providers dating back to 2004.

He is building out the US business for kintone, an application Platform as a Service (aPaaS) (recently selected to Gartner's 2016 Magic Quadrant for Enterprise application Platform as a Service, Worldwide) which is transforming how enterprise teams work together by combining agile custom application development and instant multi-channel deployment, with process management and collaboration into one no-code required, easily adopted, deeply secure solution. Dave has previously driven hyper-growth at Fortune 500 companies (Ball Corporation) and startups alike (Blue Rice, SPG Solutions, Electric Run) and also has been instrumental in bringing a mid-stage company through to a successful IPO (Active Network).