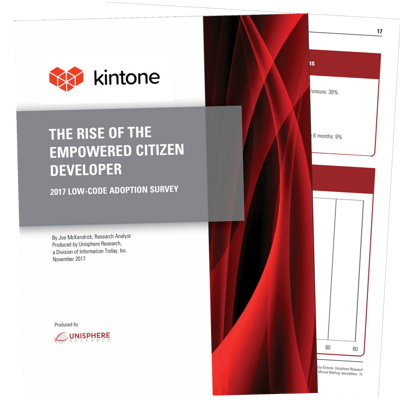 Kintone partnered with Unisphere Research, to survey over 300 business and IT leaders from organizations of all sizes and across many industries, including the public sector, technology, banking/finance, healthcare, and more, on their use of low-code platforms, citizen developers, policies that govern usage and the obstacles of widely deploying the platforms.
Some of the most surprising results include:
One in five executives said the majority of their applications (more than 50 percent) were developed outside their IT departments

Citizen developers get their applications out the door faster than large IT departments.

At least 84 percent of respondents want to see their organizations do more to encourage and support their citizen developers.
Download your complimentary report to learn more.